Cable Protectors
Available By Phone Or Email
We supply cable protectors for a wide range of applications. Below are some of the typical profiles that we keep in stock.
---
Snap Fit Cable Protector Range: We stock the following Snap Fit rubber cable protectors. Our large range of Snap Fit cable protectors will house one or more cables in many combinations. Simply 'snap open' the base of the profile, push in the cables and position on the floor. Snap Fit is the ideal cable protector for all types of cables and leads found in offices, shops, laboratories, exhibitions, or any environment where loose trailing cables present a hazard. BNC1, BNC2 and BNC3 comprise two separate compartments of varying sizes, specifically designed to meet the increasing demand for isolation of power from low voltage cables and fibre optics. NEW Multi compartment cable protector profiles, types MCP/1 and MCP/2 have been designed to contain large diameter electrical cables and telecommunications cables in three spacious compartments. Now with unique ridged, non slip top section.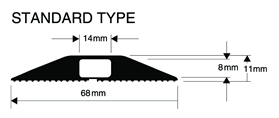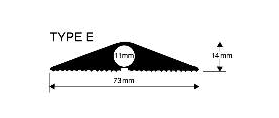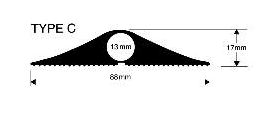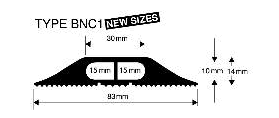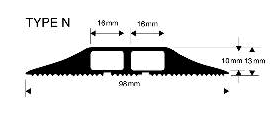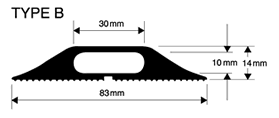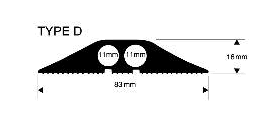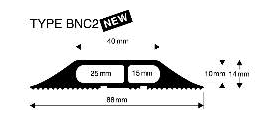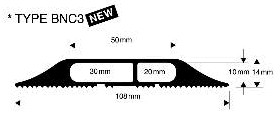 ---
Industrial Cable Protector Range
: We stock the following Industrial rubber cable protectors. Designed for the harshest conditions these rubber cable protectors are suitable for all types of industrial use including construction sites, temporary across road traffic signals, computer rooms and in the warehouse. They are particularly suited to tough outdoor applications where they are designed to protect dangerous heavy cables from damage.





5 CHANNEL CABLE PROTECTORs - Cable Covers - Cable Protection - Cable Protectors - CABLESAFE CABLE PROTECTORS - CRYSCLEAR CABLE PROTECTOR - External Floor Cable Covers - Flexible Cable Protectors - Floor Cable Covers - Floor Channels - Heavy Duty Cable Covers - Heavy Duty Cable Protectors - Heavy Duty Rubber Cable Protection Ramp Covers - Heavy Duty Rubber Cable Protectors - INDUSTRIAL CABLE PROTECTORS - Internal Floor Cable Covers - MULTI-COMPARTMENT CABLE PROTECTORS - Rubber Cable Protectors - SNAPFIT CABLE PROTECTORS - Wire Covers