Rubber & Foam Converting
---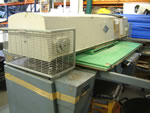 In our factory unit at Brentford, we have specialist machinery to enable our experienced work force to produce rubber and foam strip, as well as gaskets and pads in a variety of materials, all to our customers own specifications. We have no minimum order value or quantity - no job is too small or too big!
Fabrication
---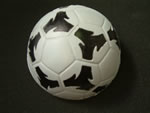 We offer foam and rubber fabrication services working with extruded and custom moulded rubber components, carrying out rubber/metal bonding and finishing.
Vulcanised Rubber Extrusion Joints
---
Thames Valley Supplies have now sourced a system for Vulcanised Rubber Extrusion Joints to make angles etc and extended lengths. These can be supplied in most of the standard polymers. Full quotations can be supplied on request.
Machining
---
We offer turning, drilling and cutting services for rubber and nylon products.
Gasket Cutting
---
We offer a gasket cutting service working from technical drawings, faxed sketches and original samples.
Materials Sourcing
---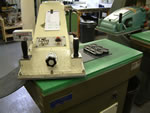 Thames Valley Supplies carry a wide range of materials to suit any project, if you are not sure of exact material type, we have a material sample card which we would be happy to send on request, simply fill out our request
form
.
Listing a few:-
Solid Natural & Synthetic Rubbers Including Neoprene, EPDM, Nitrile, Silicone, Viton® and Butyl.
Expanded or Closed Cell Sponges Including Neoprene, EPDM, Nitrile PVC, PVC Foam, Plastazote and Evazote.
Open Cell Foams for Filters
Rubber Mattings/Floorings Brochure available on request. Including Switchboard Matting to 15,000kv.
Non Asbestos Fibres and Gasket papers.
Cork Gasket material Tico pads, Nebar and Nitrile based corks.
Reticulated foams From 10ppi to 80ppi for different types of filtering and applications.
Delivery & Fast Turn Around
---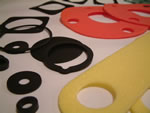 Most materials are available from our warehouse as stock, however, should the thickness required not be available, we still assure a fast turn around service, and delivery.

Viton® is a registered name owned by Dupont Performance Elastomers