Rubber Mouldings
---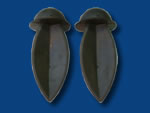 Standard Rubber Mouldings
: Standard rubber mouldings can be supplied in a range of elastomeric thermoset materials. Standard moulding include the following: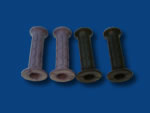 Handlebar grips
Pedal Steps
Door Stops
Grommets
Tube Caps
Hole Caps
Shoe Grips
Rubber Feet
Bellows
Buffers
Exhaust Mounts
---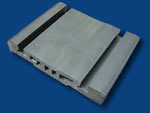 Cut To Size Rubber Mouldings
: Standard rubber moulded strips can be cut to size for either small orders or to meet your specific end use requirements.
---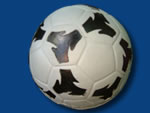 Custom Rubber Mouldings
: We can supply custom rubber mouldings to specification, from drawings and in a range of materials including natural rubber, synthetic rubber, neoprene, viton, vitrile and Silicone.
---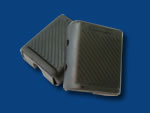 Fabrication
: We offer a full fabrication service including bonding, colouring, lettering and insertion. As a small dynamic company, there is nothing that is to complex for us to handle. If you have a rubber moulding requirement please feel free to call and discuss your requirements.